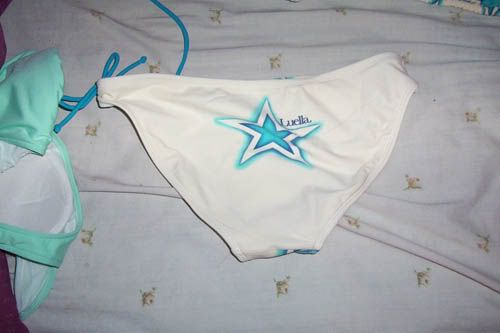 Luella for Target. Top size Medium, bottom size large. Bottom fits a medium better. The front is all stars, and the back has one large star and has "luella" printed on it. It's actually a nice cream/off-white color. It's brand new, never worn, no tags.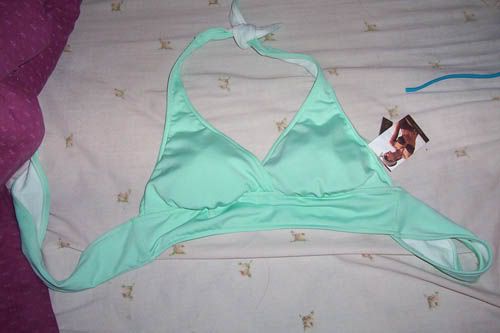 Turquoise size small halter top, NWT.
Protein shake mix. I decided not to use protein shakes. These 3 are unopened. If you buy all 3, I will throw in one that is full, minus 4 or 5 scoops, but is opened, for free.
BIKINIS!